Value-based pricing tool
Give your sales team the confidence they need to sell value instead of hours: clients pay for the end result of our services, instead of the process.
Fully customisable
Tailor your offering to each and every client, and each and every project. Every proposal is personal.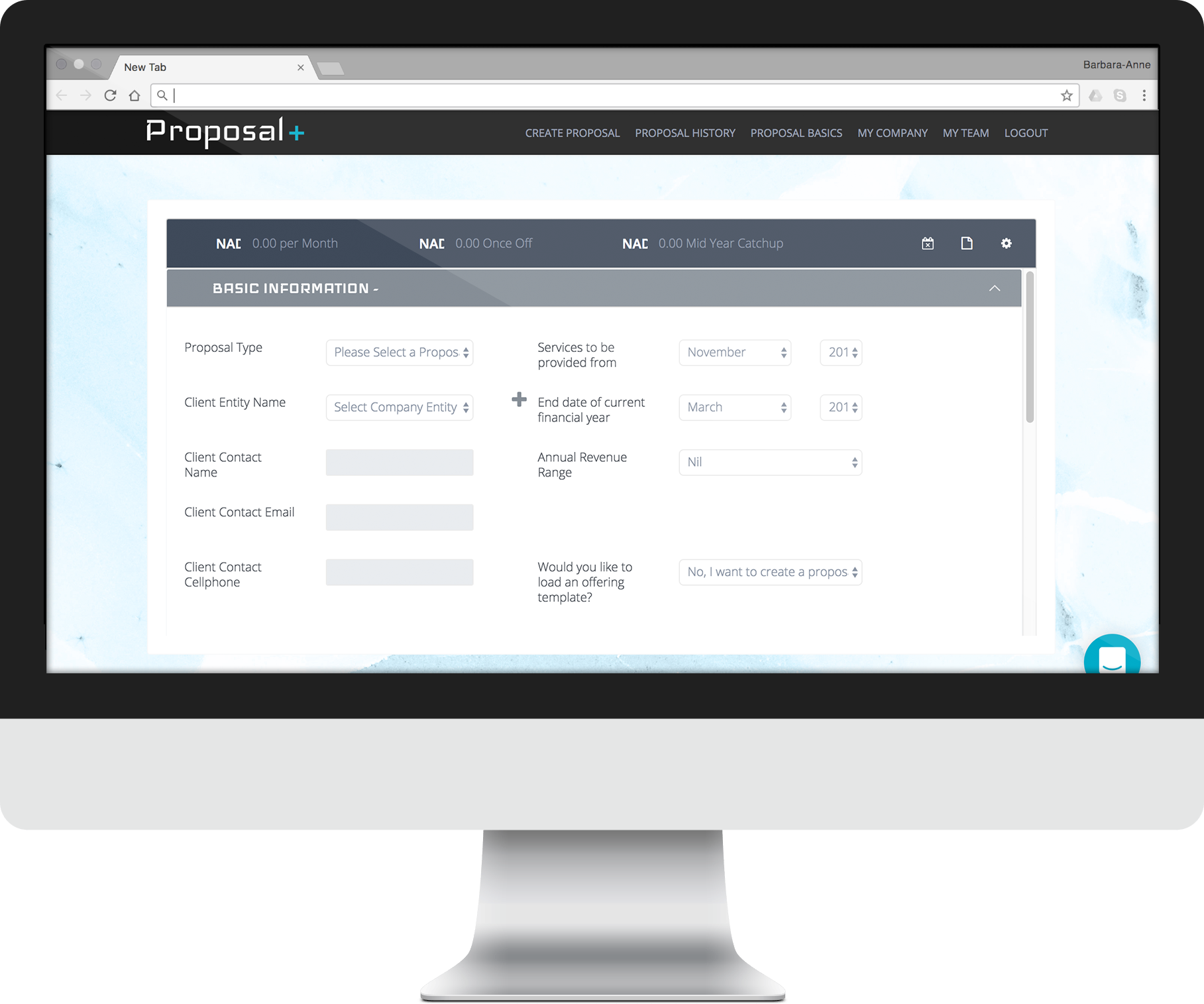 Flexibility
Make the tool work for you: minimum effort with maximum results.
Speed
Build and send a proposal in three minutes or less.
Instant exports
Instant pdf and email exports from customisable templates.
Version control
Need to go back a step? No worries.
Editable proposals
Need to make your own edits after you export? No problem.
On the fly calculations
Need to wow your clients with numbers? We're here to help.
Proposal+ takes the stress out of sales, leaving us to focus on getting the job done. It also helps our sales people work with more confidence than they've ever had, because the chances of anyone making a mistake are so much smaller.
Being able to send a proposal before you leave the meeting changes everything about fee negotiations. You can identify potential roadblocks right off the bat and address them there and then, before the client 'cools off'.